| | | |
| --- | --- | --- |
| | This content is the same for both the web and mobile versions of Dawn of the Dragons | |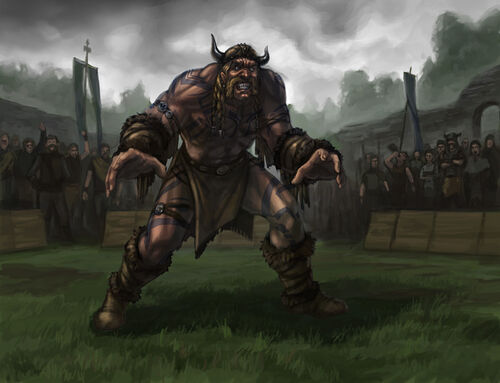 Mestr Rekkr (Raid)

Size
Players
Magics
Timer (hrs)
Cooldown

Personal

1
1
48
6
Type/s
Human
Health
Loot

100,000

1 x

Championship Belt

Notes

The essence to summon this personal raid is gained through crafting together the following items:


Clicking the Rallying Cry link gives displays this message: "Your allies cannot interfere in this wrestling match. In Nord culture run-ins are forbidden, and usually punished with execution."

Ad blocker interference detected!
Wikia is a free-to-use site that makes money from advertising. We have a modified experience for viewers using ad blockers

Wikia is not accessible if you've made further modifications. Remove the custom ad blocker rule(s) and the page will load as expected.