Daneela of the Unkindness III
Epic

General

Legion damage:

5600


Duel power: 1333
Attack: 2500
Defense: 1500
Human
Melee
Any
Beyond Death's Door: 20% chance to deal 100,000 damage; Extra 200,000 damage against Campaigns; 10% chance to call a Death Raven; 8% chance to command a Death Raven to attack for 200,000 damage; Gains 100 Attack and Defense for each unique Raven, Death Raven, Deadly Raven, Damned Raven or Spirit Raven set item owned; Provides a 60% Legion Special Power Bonus while in the Ravenguard IV legion


"The gods created ravens before angels, to watch the world and punish its sins. Perhaps even heaven has forgotten. But the unkindness remembers..." -- Daneela of the Unkindness

Obtained By:
Recipe
Daneela of the Unkindness III is a part of one recipe.
Daneela of the Unkindness III

Guild/Raven Lineage

| | | |
| --- | --- | --- |
| | x1 | x1 |

| | | |
| --- | --- | --- |
| x1 | x3 | |
Images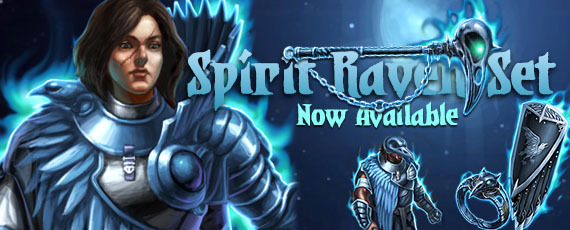 Ad blocker interference detected!
Wikia is a free-to-use site that makes money from advertising. We have a modified experience for viewers using ad blockers

Wikia is not accessible if you've made further modifications. Remove the custom ad blocker rule(s) and the page will load as expected.